Starcity Center
28/09/2016
September 2016, ADCOM Consultants have completed the pile testing at
Starcity Center
 project at HH plots, Southeast Tran Duy Hung street urban, Cau Giay district, Hanoi.
Scope of works:
- Static Vertical Compression Load Test:
10 piles
, which:
* 07 piles D1200, test load is 2100 tons/pile..
* 02 piles D1000, test load is 1500 tons/pile.
* 01 piles D1000, test load is 1200 tons/pile.
- Ultrasonic Test and Core Drilling Test.
Starcity Center Project is located in central of west of Hanoi, where is between two major roads: Tran Duy Hung Street and Khuat Duy Tien Street. The project consists of 6 apartment buildings, 100m height by the Investor - Blue Star JSC. Coteccons is General Contractor (design and construction).
To meet the stringent requirements of the project, ADCOM had mobilized 02 sets of equipment of static vertical compression load test to the site. Two sets of equipment done together on the narrow site of projects with the participation of pile construction contractors under construction. Besides, the organization was ADCOM deployed and closely monitored by the General Contractor with the technical document system as daily work report, increase of working hours report, daily plan ...etc, the weekly briefing meeting and regularly organizes safety classes. The security, safety are the first priority at Starcity Center project. Who had no tasks are not arbitrary out into the site. Technicians and workers are insured. The testing equipments are required calibrate before into the site. In addition to insurance equipment for 02 cranes (Kobelco, 35 tons and 45 tons), ADCOM also conducted calibrate for chain (bunch of chain) ensure that the loading and unloading works absolute safety. The electrical equipments are arranged in insulated cabinets, electrical wires placed on the waterproof and anti-shock cage...
The ADCOM shorten testing schedule than expected 3 days showed ADCOM's guidelines -
towards customer's satisfaction
and contribute to ensuring the quality, safety and progress of the project.
Some pictures of the works: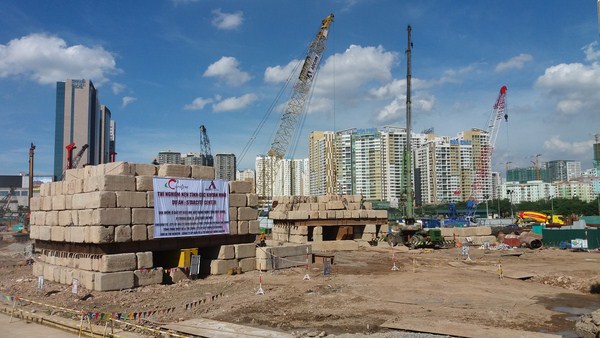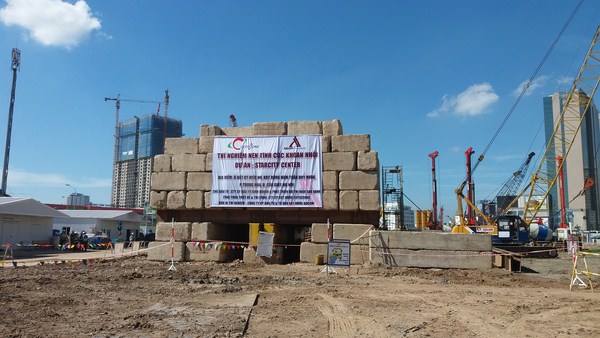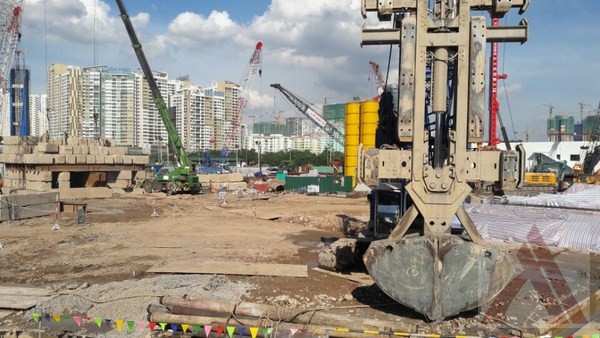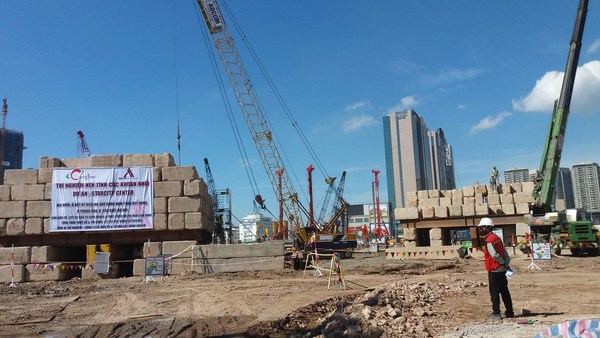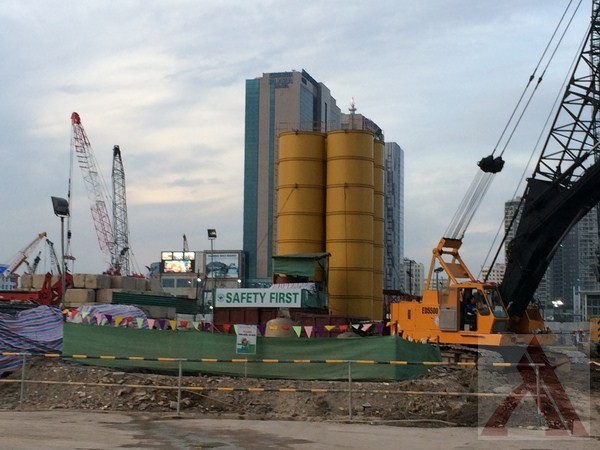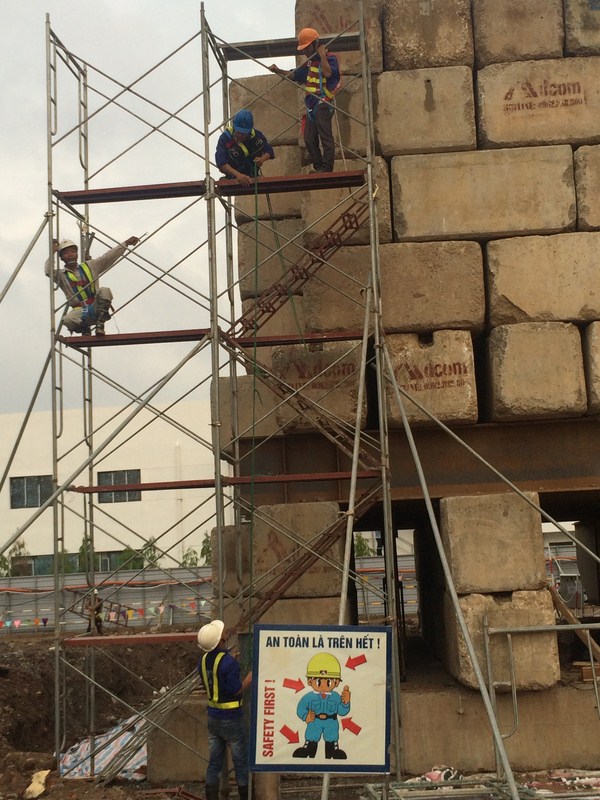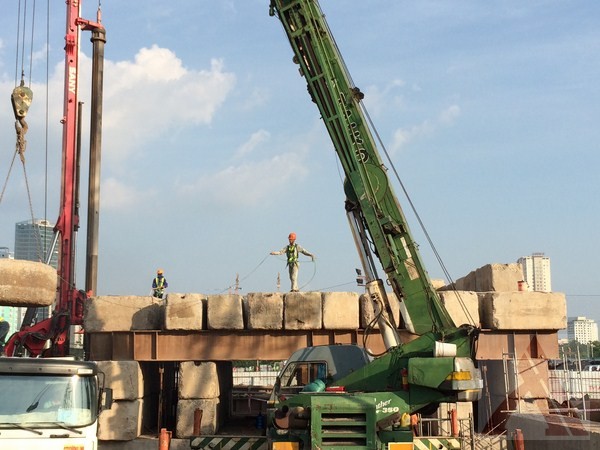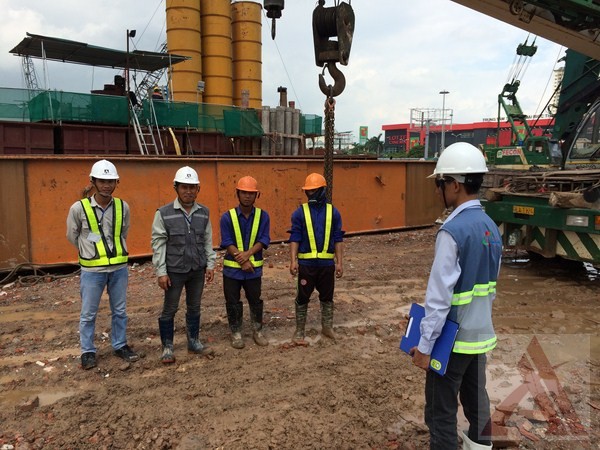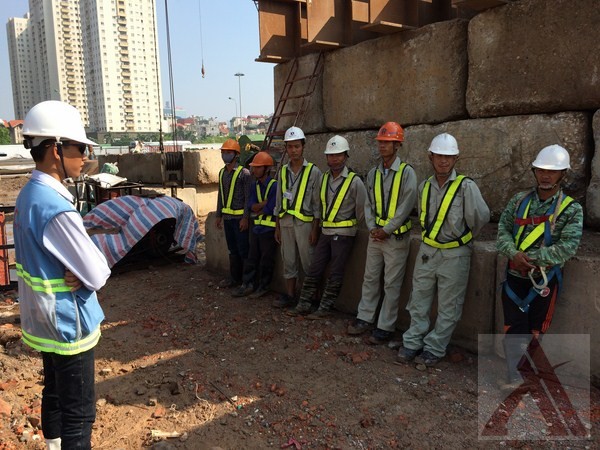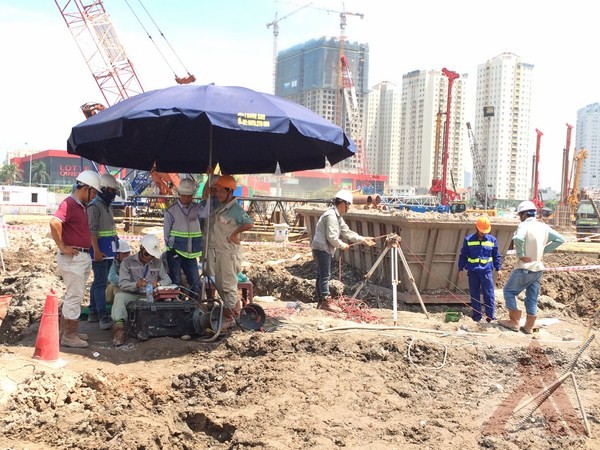 Sonic Logging Test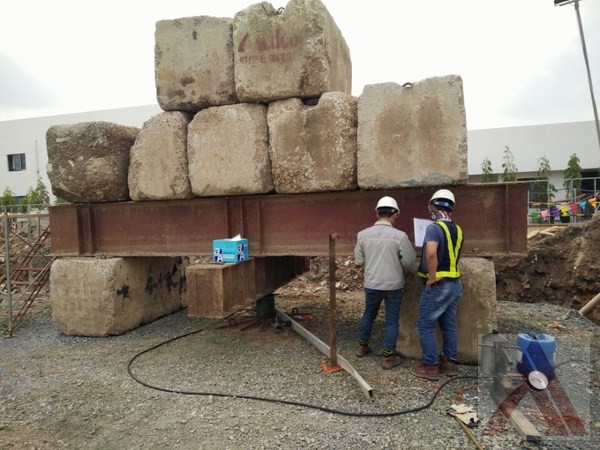 Plate load test for ground under bearings