The aim of Tilt monitoring
Tilt measurement device designed for monitoring long-term change of the tilt works, pit, tower, ... basic principle is to use somewhere structures mounted tilt measured to determine the tilt of building.
Tilt method by total station:
Reference standard TCXDVN 9400:2012 High-rise building and structures – Tilt monitoring procedure by surveying method.
Tilt meter method:
The Portable Digitilt The Digitilt Tiltmeter System consists of three components: Tiltmeter System Tilt plates, tiltmeter, and readout.
The tilt plate is a bronze disc about 5.5 inches (140mm) in diameter. It is fixed to the structure with grout or screws. The four pegs on the tilt plate are used to orient the tiltmeter. 
Tilt report:

Scope of monitoring work and method of statement.
The results of change in tilt (in degrees, in displacement).
The list of the height of monitoring marks.
Graphic diagram change in tilt of characteristic tilt plate marks.
Conclusion and recommendation.
Buy now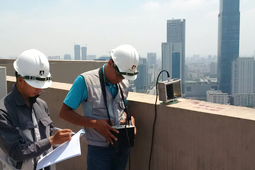 CUSTOMER INFORMATION
SHIPPING ADDRESS
PAYMENTS
YOUR ORDER INFORMATION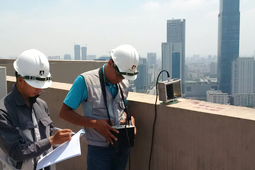 Tilt monitoring
0đ
Subtotal
CUSTOMER INFORMATION
SHIPPING ADDRESS
Address:
Country / district:
Province / city:
Shipping costs:
Note:
PAYMENTS