Monitoring purposes:
Measurement applications determine the internal forces in structures such as:

Strut pits.
Anchor rod, retaining wall anchor rope.

Monitoring methods:
The vibrating-wire force sensors (Load cell) are installed on the structure by welding or nut. A signal cable is connected between the load cell and the data acquisition. The data measured is deformation of load cell at the installation location. Internal force (pull or compression) of the structure is calculated from the value of deformation of load cell under the effect of pull or compression of the load.
Monitoring report:

Layout of measurement points, monitoring data.
Force at the installation location. 
Buy now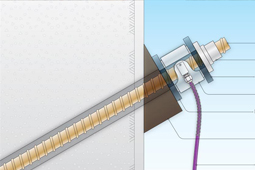 Excavation strut internal force monitoring
0đ
CUSTOMER INFORMATION
SHIPPING ADDRESS
PAYMENTS
YOUR ORDER INFORMATION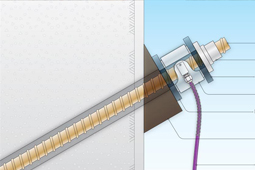 Excavation strut internal force monitoring
0đ
Subtotal
CUSTOMER INFORMATION
SHIPPING ADDRESS
Address:
Country / district:
Province / city:
Shipping costs:
Note:
PAYMENTS